Zelina The Third Glyph Giveaway
by Stephanie Faye | ended at Monday, June 6, 2022 at 3:59 AM | 0 entered
Giving away signed copies of Zelina The Third Glyph, the final book in the Zelina Trilogy. YA/Middle-Grade fantasy ZELINA THE THIRD GLYPH Now that Zelina's memory is returning, so are her powerful abilities. She has fought off multiple Medjay, lost friends, and finally made it home to Ecardia. Rune, her best friend, has been by her side since she woke up at Stonehenge with no memory. He's fought beside her and taught her how to harness her powers. Now she'll need him more than ever. The hunt for her father begins and all the lies will end. Zelina will find out the truth, but she may not like what she finds. Contestants have a chance to win an autographed copy of Zelina The Third Glyph. Not only that, but if someone you refer to the contest is selected, you automatically win, too. You'll have another chance to win by joining my mailing list, so make sure you opt-in.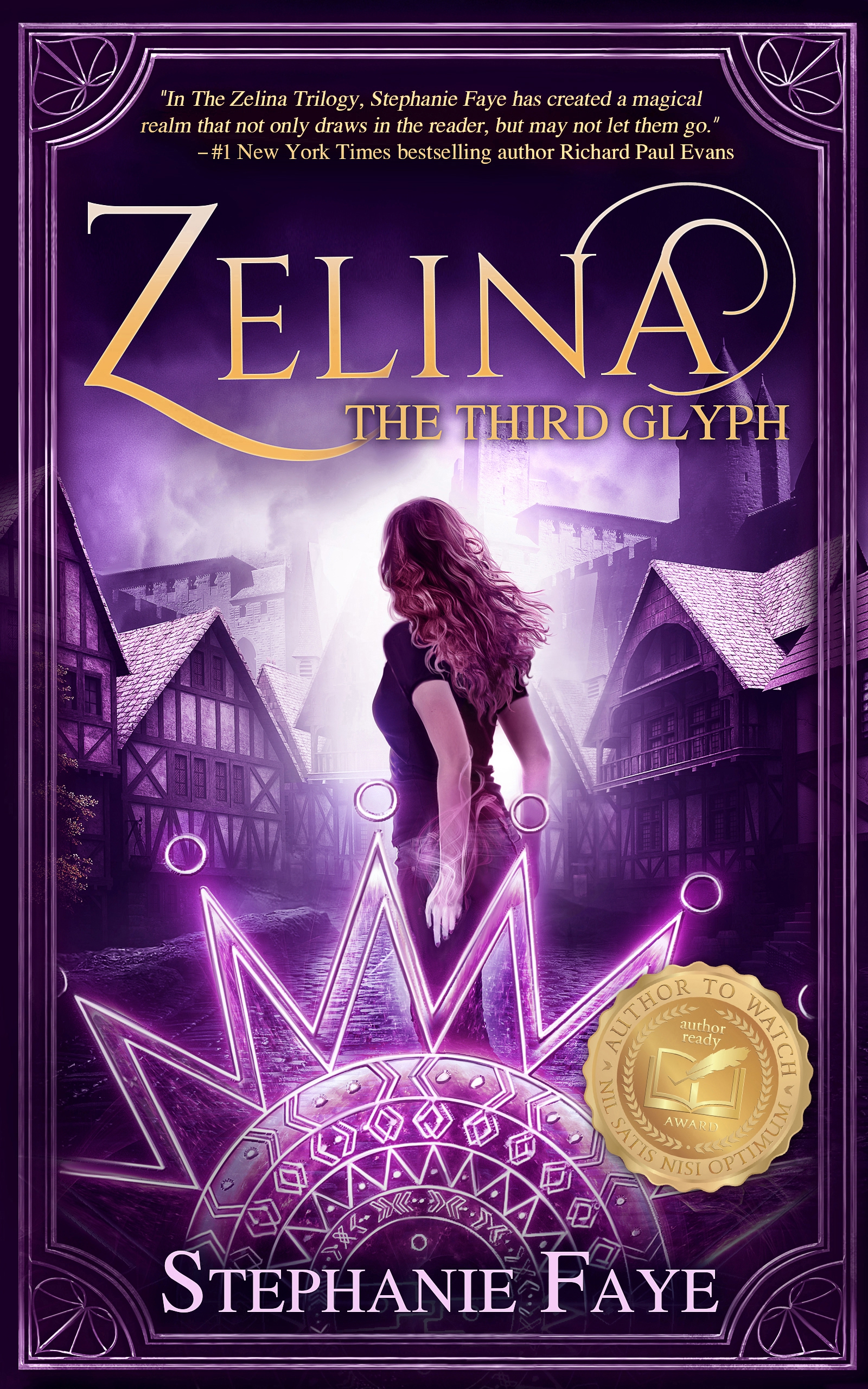 Signed copies of Zelina The Third Glyph
Buy Now
You will win a signed copy of Zelina The Third Glyph. By subscribing to my mailing list you will also be entered to win a signed copy. So be sure to opt-in.
---
Rules
Complete the information below. Include your email address. I'll add you to my mailing list and notify you if you are the winner. I use my mailing list to send you updates on other contests, future books, publication dates, and book signing events. Your name and contact information are kept confidential. You will get a referral code when you enter. Use this code to invite your friends to enter the contest. Make sure they use your referral code, so if they win, YOU win, too. The more people you refer, the greater chance you have of winning. I will also be drawing two more names from my mailing list, so be sure to join that, you'll have another chance to win.
The registration period for this contest has ended. The organizer will contact the winner shortly if they haven't already.