GIVE AWAY. Enter for a chance to WIN a Signed Paperback Copy of THE GLIMPSE (or an EBook), and a $20 Amazon Gift Card
by James C Magruder | ended at Wednesday, September 15, 2021 at 4:59 AM | 0 entered
When you sign up for my email newsletter, PAUSE MORE. RUSH LESS., you will be entered into a drawing for a chance to WIN a signed paperback copy of my novel, THE GLIMPSE (or an EBook), plus a $20 Amazon Gift Card. Simply sign up for my newsletter between Wednesday, September 1st and Tuesday, September 14, 2021 to be eligible. PLUS, if someone you refer wins, YOU will win both prizes, too! So, SHARE, SHARE, SHARE.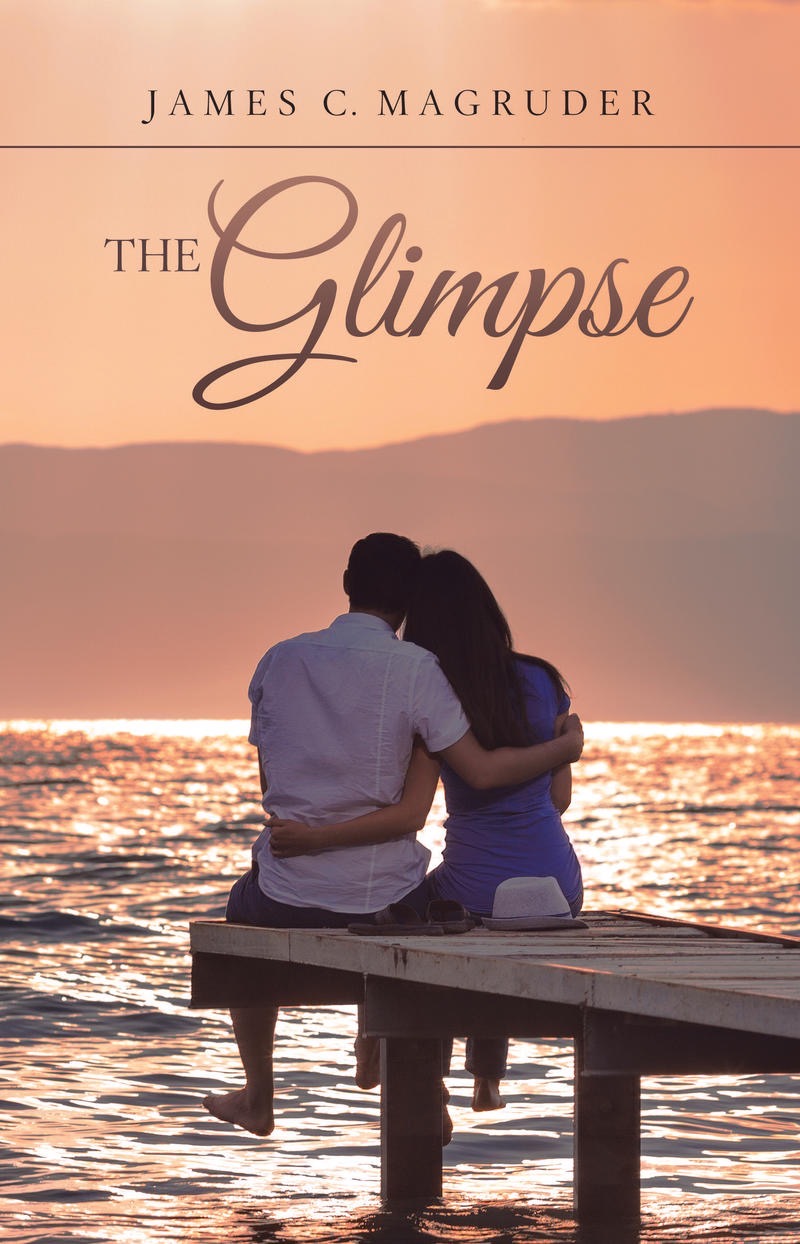 THE GLIMPSE, A NOVEL -- WIN a signed paperback copy or an EBook, Plus a $20 Amazon Gift Card
Buy Now
THE GLIMPSE is a fast-moving novel with a compelling theme of the role faith plays in helping us forgive and restore life's most meaningful relationships. How do you forgive someone for an unforgiveable act? Is faith enough? How do you know if God exists if you can't see Him? Or can you see Him—in glimpses? Nick Conway, a 39-year old advertising executive is on top of the world but inside, he's withering away as the past comes to haunt him just as he takes on a new advertising account—one that taps into all his old wounds and resurrects his broken relationship with his father. To top it off, his former girlfriend, Ally Grant, is part of his advertising team. Can he survive the hurt of his past with his father and learn to forgive? Can he be forgiven for his mistakes with Ally? Would rekindled love help him on this path? Through a series of unexpected events, Nick sees something he has never seen before—four glimpses of God. Ally and Nick's friend, Brett, will help interpret these glimpses to discern what God is trying to tell Nick about family, faith, and forgiveness. PLUS, you could win a $20 Amazon Gift Card.
---
Rules
Enter to win a signed paperback copy OR an Ebook (your choice) of THE GLIMPSE and a $20 Amazon Gift Card. It's easy. Just fill in the information below. If you include your email address, you will be put on my mailing list so that I can send you my newsletter and updates on my upcoming novels, articles, or book signings. Your name and information are kept confidential and will only be used for this purpose, and of course, to let you know if you won. IMPORTANT: You will get a referral code when you enter. Use this code to invite your friends to enter the contest. Make sure they use your referral code, so if they win, YOU will also win a signed copy of the novel (or EBook) AND a $20 Amazon Gift Card, too! How cool is that? The more people you refer, the more chances you have to win.
The registration period for this contest has ended. The organizer will contact the winner shortly if they haven't already.